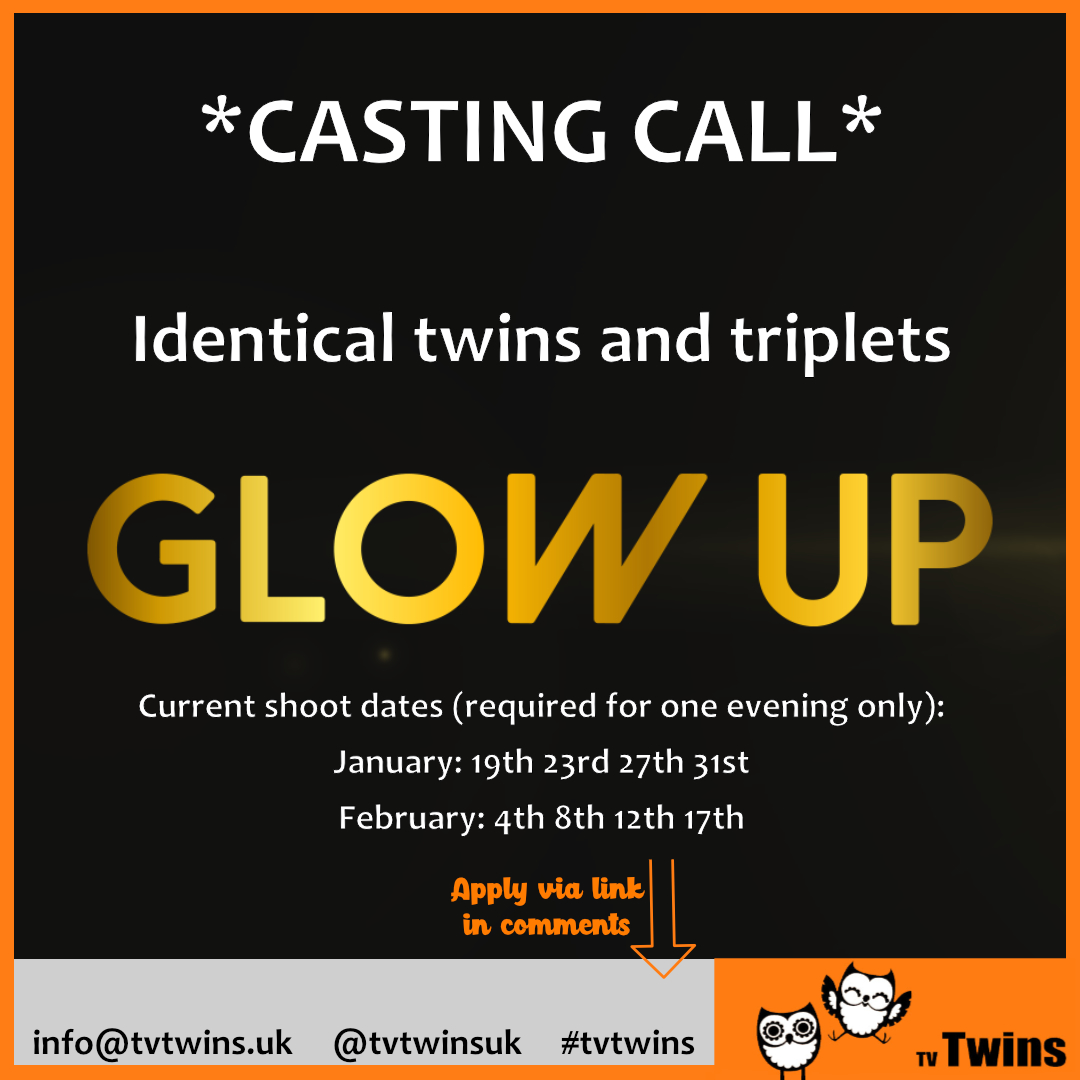 Still searching for twins and triplets (over 16) to be 'face-off' models on an episode of Glow Up. Fee is £250 each and all our models have found it a fun London shoot to be on.
Please state your availbility on application:
Shoot dates for twins are: Jan 19, 23, 27, 31, Feb 4, 8, 12, 17
Shoot date for triplets is Feb 8th
If you don't know the format or what Glow Up is about, then you can watch previous series on BBC3 iPlayer!