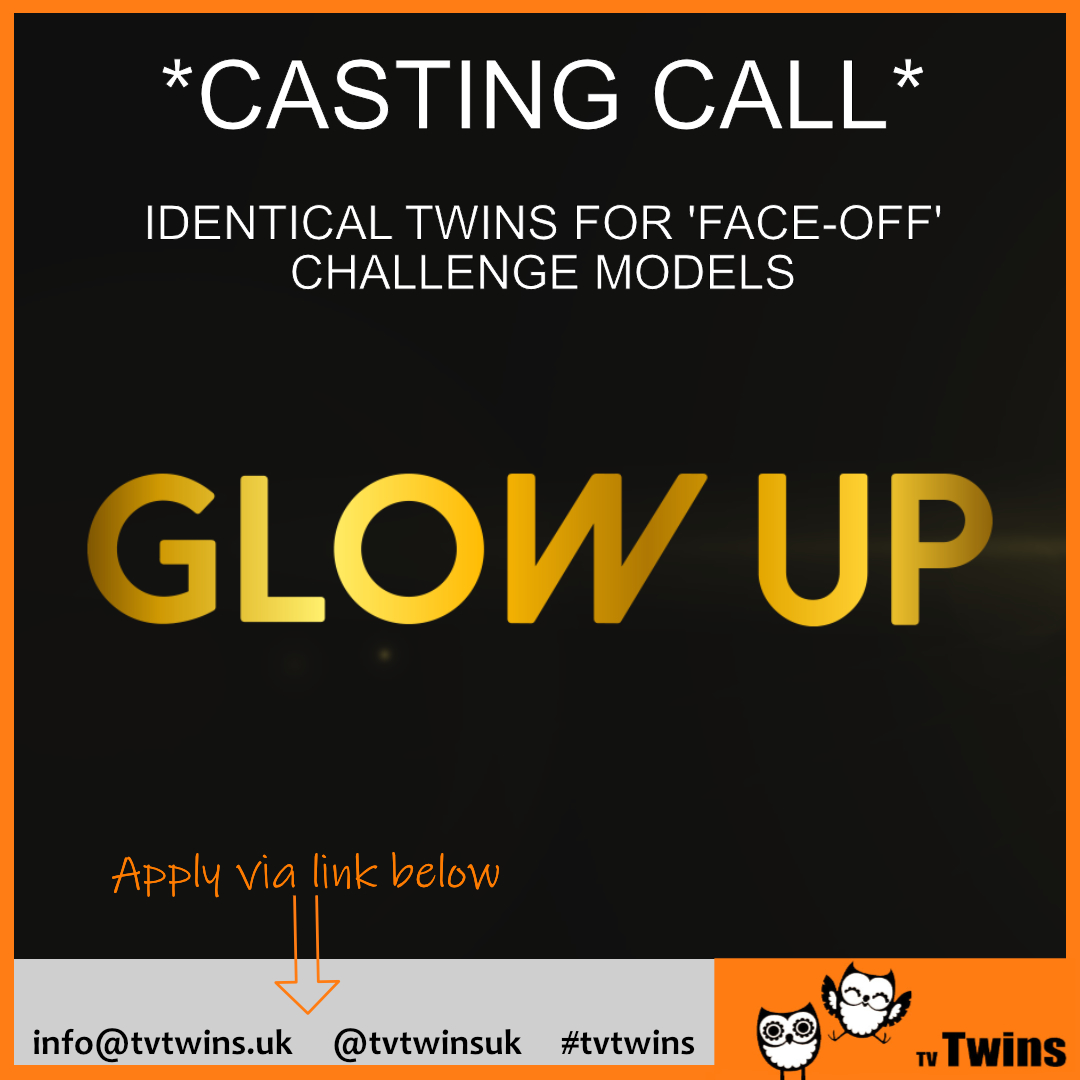 No specific brief yet, just checking availability!
Please find below all the dates we will need models for filming. It would be great if you could let me know which dates both twins are available and we can get the ball rolling with setting zoom calls up.
Over 16s. Rates are £250 each. London shoot. Travel over £10 will be covered; pref. standard, off peak train tickets.
January: 19th 23rd 27th 31st
February: 4th 8th 12th 17th
Thank you!
DON'T DELAY, APPLY TODAY! As always, your TV Twins profile must be up to date with recent headshots and details relevant to this brief. Apply via the form below.
Before you apply, please check:
✓ You're a fully registered member of TV Twins with a live profile.
✓ You've not appeared in competitive advertising within the last two years.
✓ You're legally entitled to work in the UK with relevant documents and paperwork in place.
✓ You're available on the dates specified and can get yourself to the casting venue.
Upload clearly named relevant images to Dropbox, or add them to your Profile