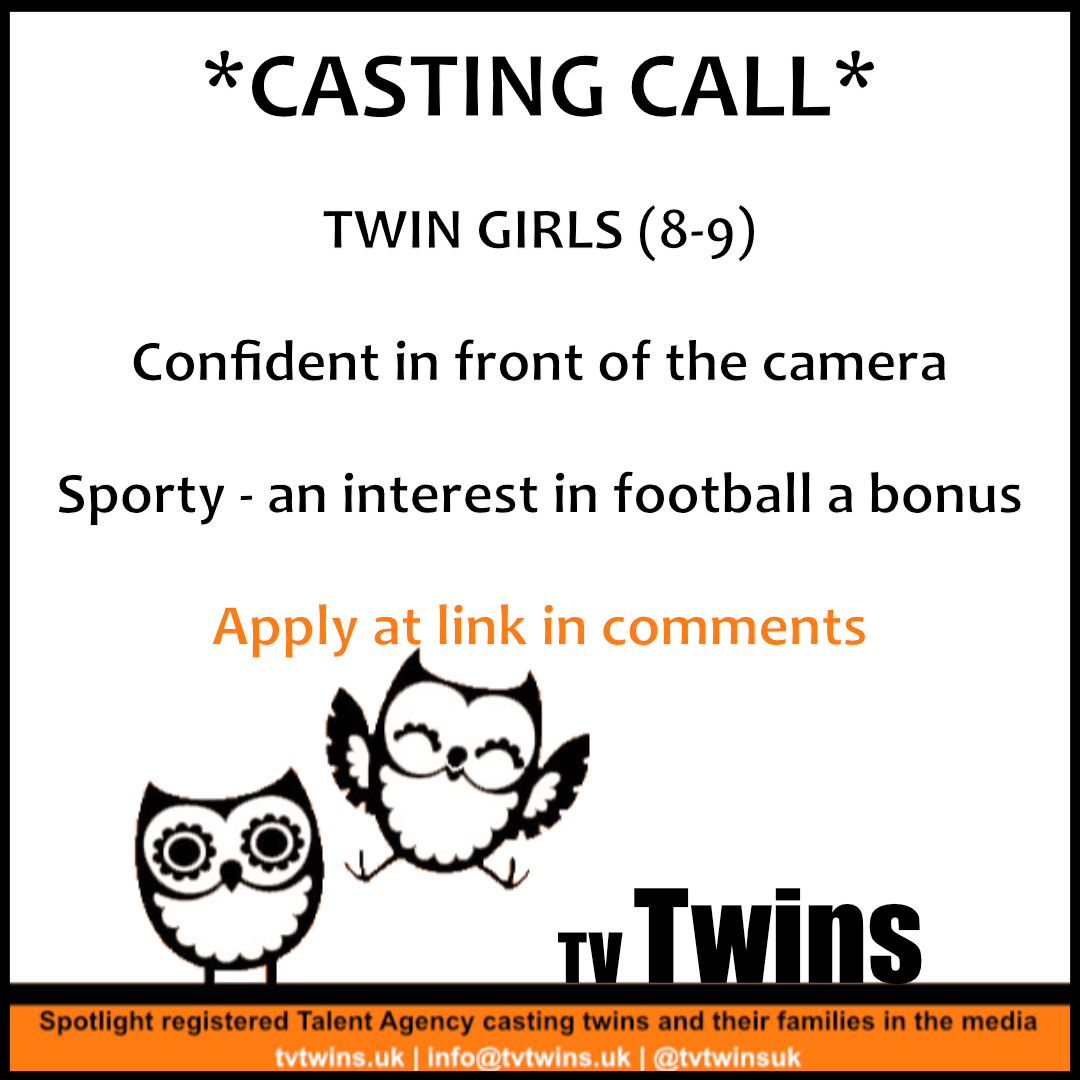 I am looking to cast for an upcoming shoot and would love you to share your top picks that you think might be suitable.
Where – London based 1 day studio shoot.
Date – Week commencing 1st May (day TBC)
Budget – £500 for each model.
Usage – UK only 3mths – mainly web and socials – 1 hero still shot in retail only.
I am looking for a diverse interesting, cool group of young children to be part of our Sports Direct Women's World cup shoot.
Twin girls aged 8-9 years of age must be confident in front of camera – May have a line in the AV content. Sporty an interest in football a bonus.
The kids might be in sample boots and kits so please include shoe and apparel sizes.