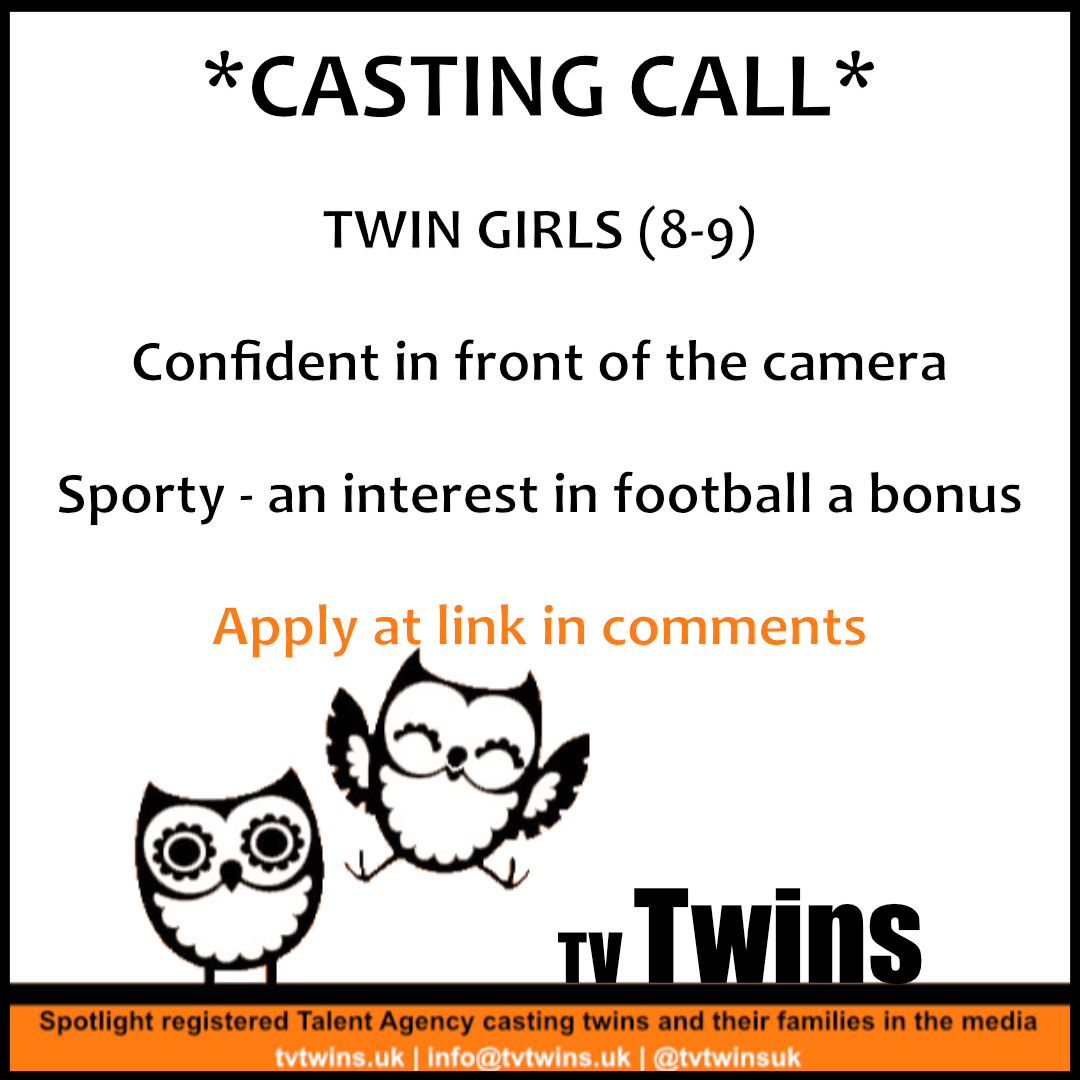 I am looking to cast for an upcoming shoot and would love you to share your top picks that you think might be suitable.
Where – London based 1 day studio shoot.
Date – Week commencing 1st May (day TBC)
Budget – £500 for each model.
Usage – UK only 3mths – mainly web and socials – 1 hero still shot in retail only.
I am looking for a diverse interesting, cool group of young children to be part of our Sports Direct Women's World cup shoot.
Twin girls aged 8-9 years of age must be confident in front of camera – May have a line in the AV content. Sporty an interest in football a bonus.
The kids might be in sample boots and kits so please include shoe and apparel sizes.
As always, get applications in quickly! Your TV Twins profile must be up to date with recent headshots and details relevant to this brief. Apply via the form below.
Before you apply, please check:
✓ You're a fully registered member of TV Twins with a live profile.
✓ You've not appeared in competitive advertising within the last two years.
✓ You're legally entitled to work in the UK with relevant documents and paperwork in place.
✓ You're available on the dates specified and can get yourself to the casting venue.
Upload clearly named relevant images to your Profile or Dropbox