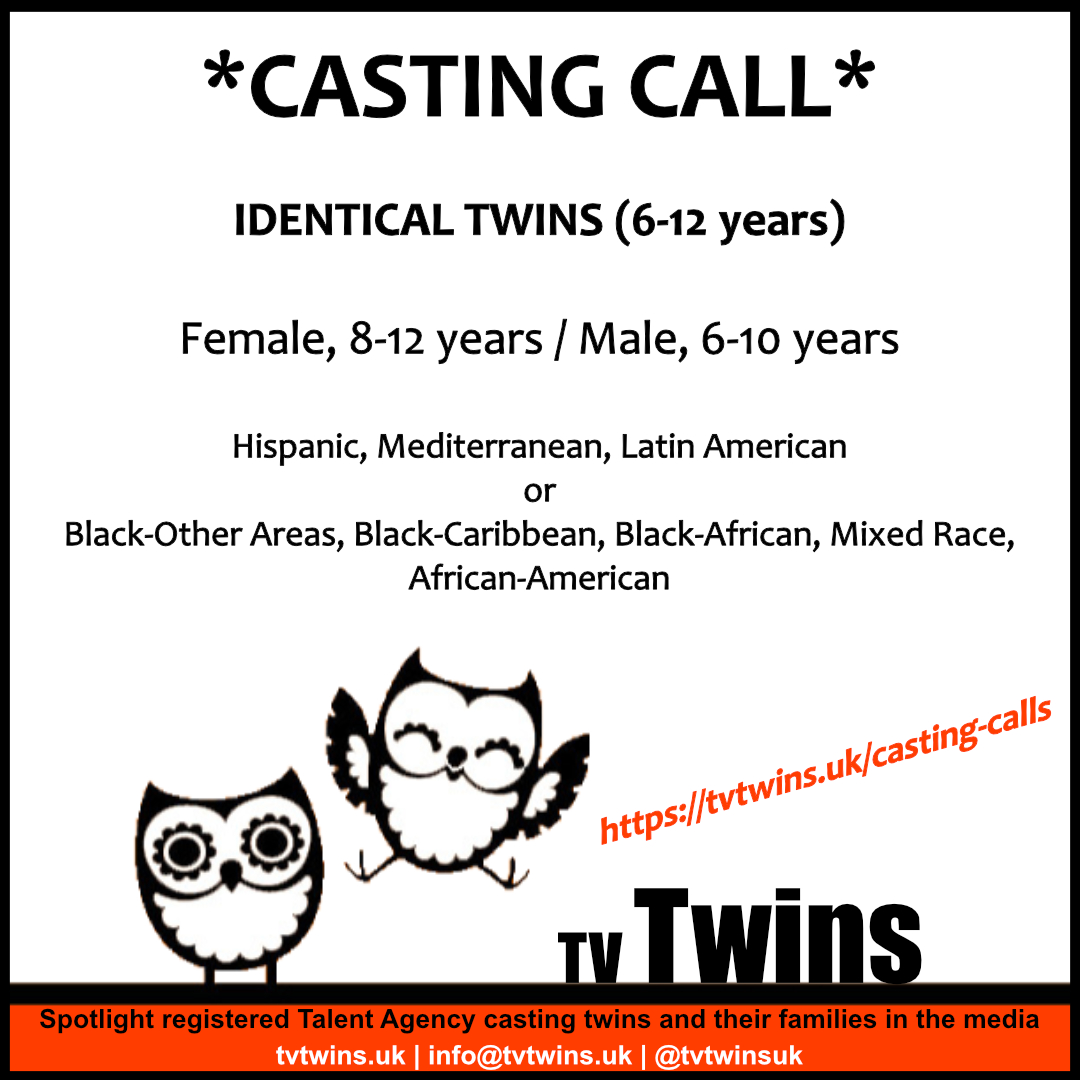 GIRL TWINS: IDENTICAL (AFRICAN AMERICAN) (Female, 8-12 years)
BOY TWINS: IDENTICAL (AFRICAN AMERICAN) (Female, 6-10 years)
Confident and love to dance.
Casting type: In-Person (Greater London)
Casting details: URGENT- KIDS SUNDAY 20TH
Production dates: 11TH-17TH SEPT – PORTUGAL

Travel Day £150 Fitting £150
Rehearsal / Down Day£150 Shoot Day£ 250 Chaperone£150
USAGE: ALL MOVING MEDIA INTERNET/SOCIALS/INDUSTRIAL ONLY £4000. PRINT ONLY: ALL PRINT MEDIA £5,000
DON'T DELAY, APPLY TODAY! As always, your TV Twins profile must be up to date with recent headshots and details relevant to this brief. Apply via the form below.
Before you apply, please check:
✓ You're a fully registered member of TV Twins with a live profile.
✓ You've not appeared in competitive advertising within the last two years.
✓ You're legally entitled to work in the UK with relevant documents and paperwork in place.
✓ You're available on the dates specified and can get yourself to the casting venue.
Upload clearly named relevant images to Dropbox, or add them to your Profile
Product X (TVC)