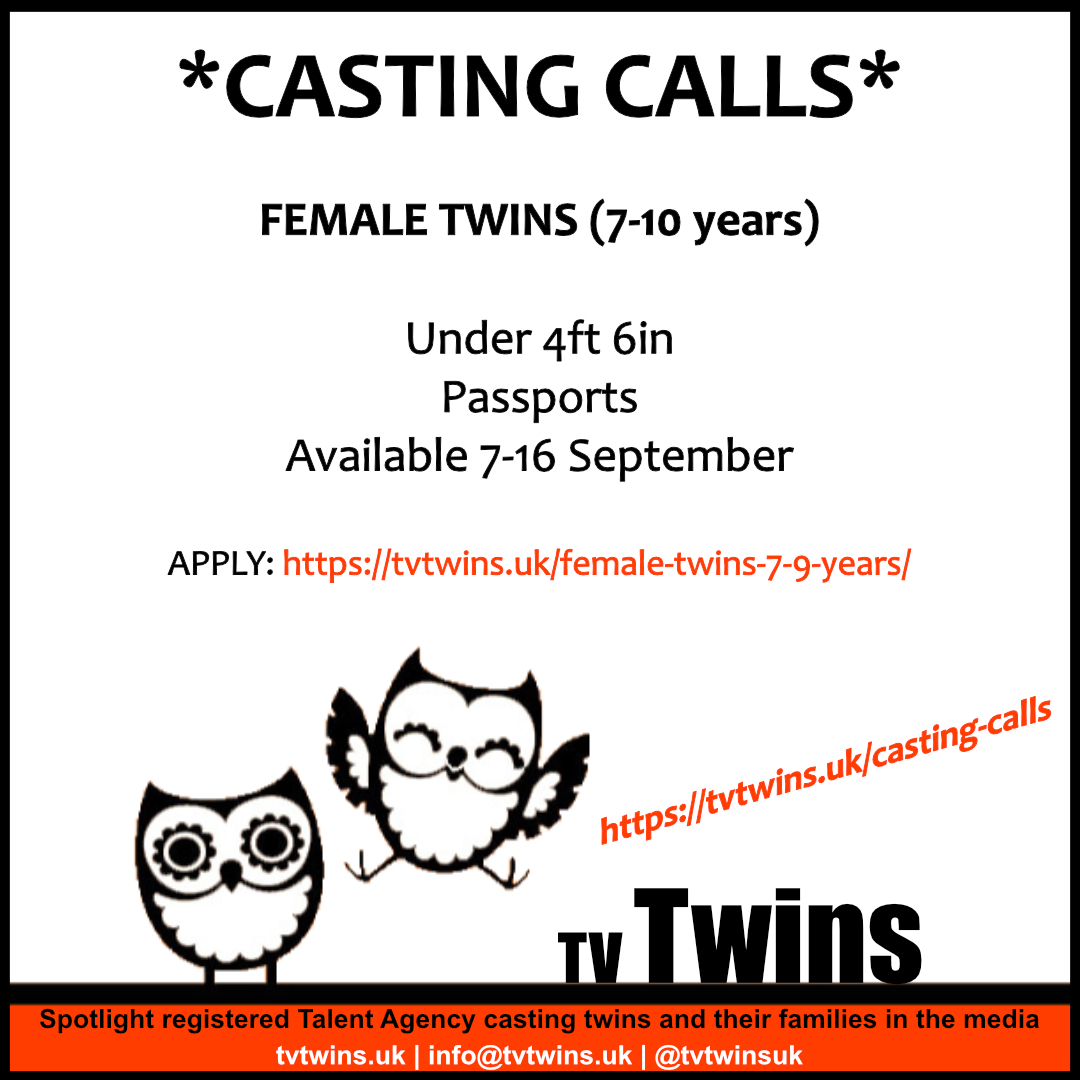 Commercial casting for female twins.
They need to be no taller than 4ft 6 inches
They need to have passports. This is shooting in the Netherlands therefore both parent and twins must have a passport with 6 months on it.
This is a self tape which is required by next Monday AM. Therefore don't suggest people who are on Holiday and cannot do a self tape.
Recall will be either 25th or 29th August in London.
Parents will need to be Chaperone.
As this is shooting in September please note it will be filming in school time. Only suggest children who are available.
Please check availability for shoot and cast.
Twins (Female, 7–9 years)
We are only considering Identical twins for this role.
They need to be aged between 7-9.
No taller than 4ft 6 inches.
If there are tiny 10 year olds we can consider. As long as they fit the height requirement.
We cannot consider any girls aged 6.
They can be of any ethnicity.
They must have some experience.
These girls need to be very special.
Great expressive open honest faces.
Height: 1.14 m – 1.37 m
Contract info:
350 Euro's per working day
75 Euro's Call Back
75Euro's fitting
50% Travel
Buy Out – 2500Euro's buyout.
The buy out is for 1 child as the twins are playing 1 role.
Casting details:
Self Tape to be sent in by Monday Morning 21st August
Recall in London later next week
Production dates: 10th until 16th September inclusive of travel.
Possible Photo Shoot on 8th September.
Casting type: Self-Tape
Production location: Netherlands