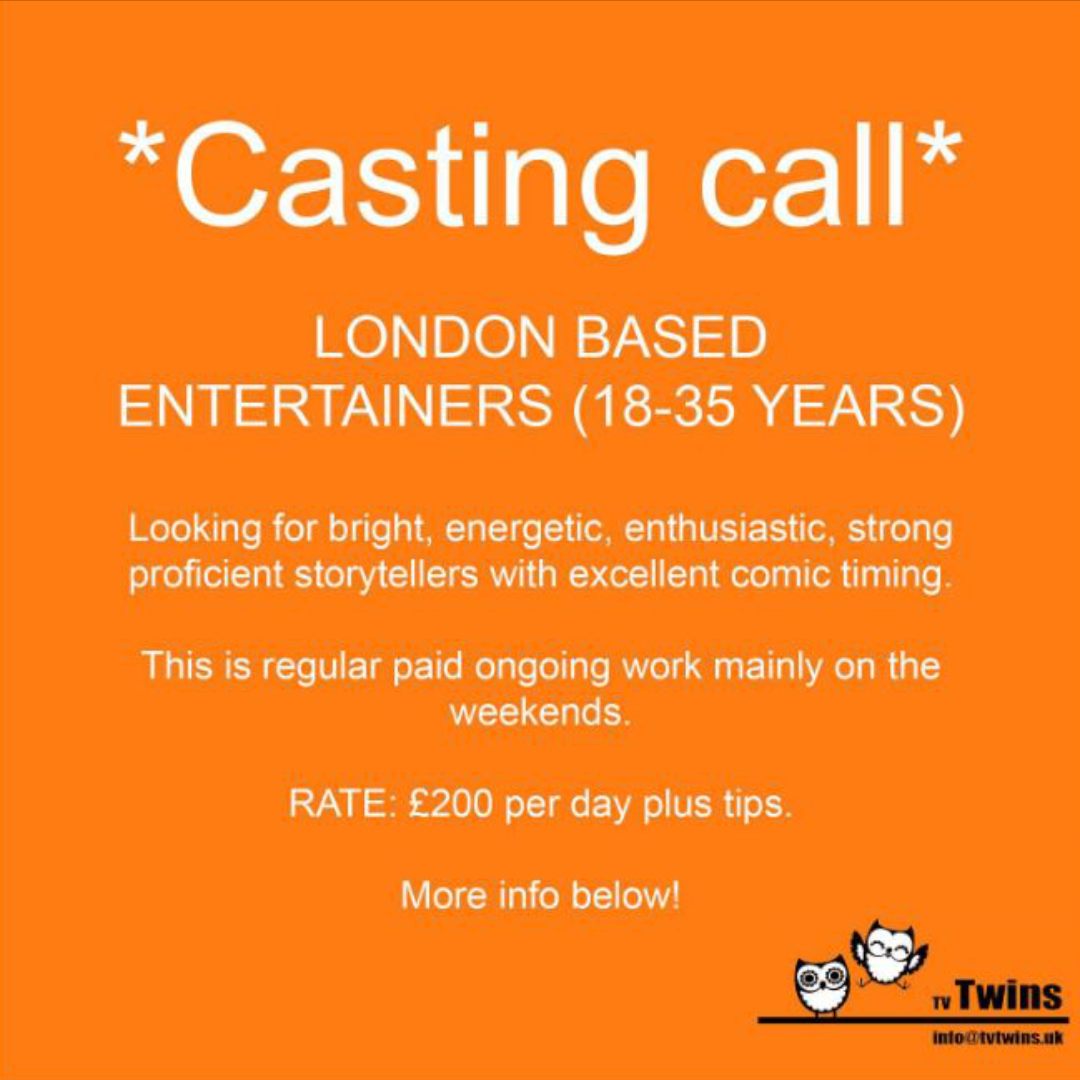 Not necessarily a twins job! The suitable entertainers need to be bright, energetic, enthusiastic, strong proficient storytellers with excellent comic timing. They will be performing to children and adults alike. Full training will be given. Actors will be taught magic, puppetry skills, stilt walking, balloon modelling and facilitating games workshops.
N.B This regular paid ongoing work mainly on the weekends. SW12 branch. Children's Theatre Company. On going paid work. Must be able to commit to one day on the weekend. £200 per day plus tips. London based – easily accessible to Balham. Usually a Saturday or/and Sunday.
If you are interested in one of these roles please send a short video. We ask actors to 'bring a children's story to life' and a song. We are looking for engagement, energy, characters and comic timing.
Not registered and not a twin? Register as a Singleton here to apply.
Bertie and Boo (Corporate)