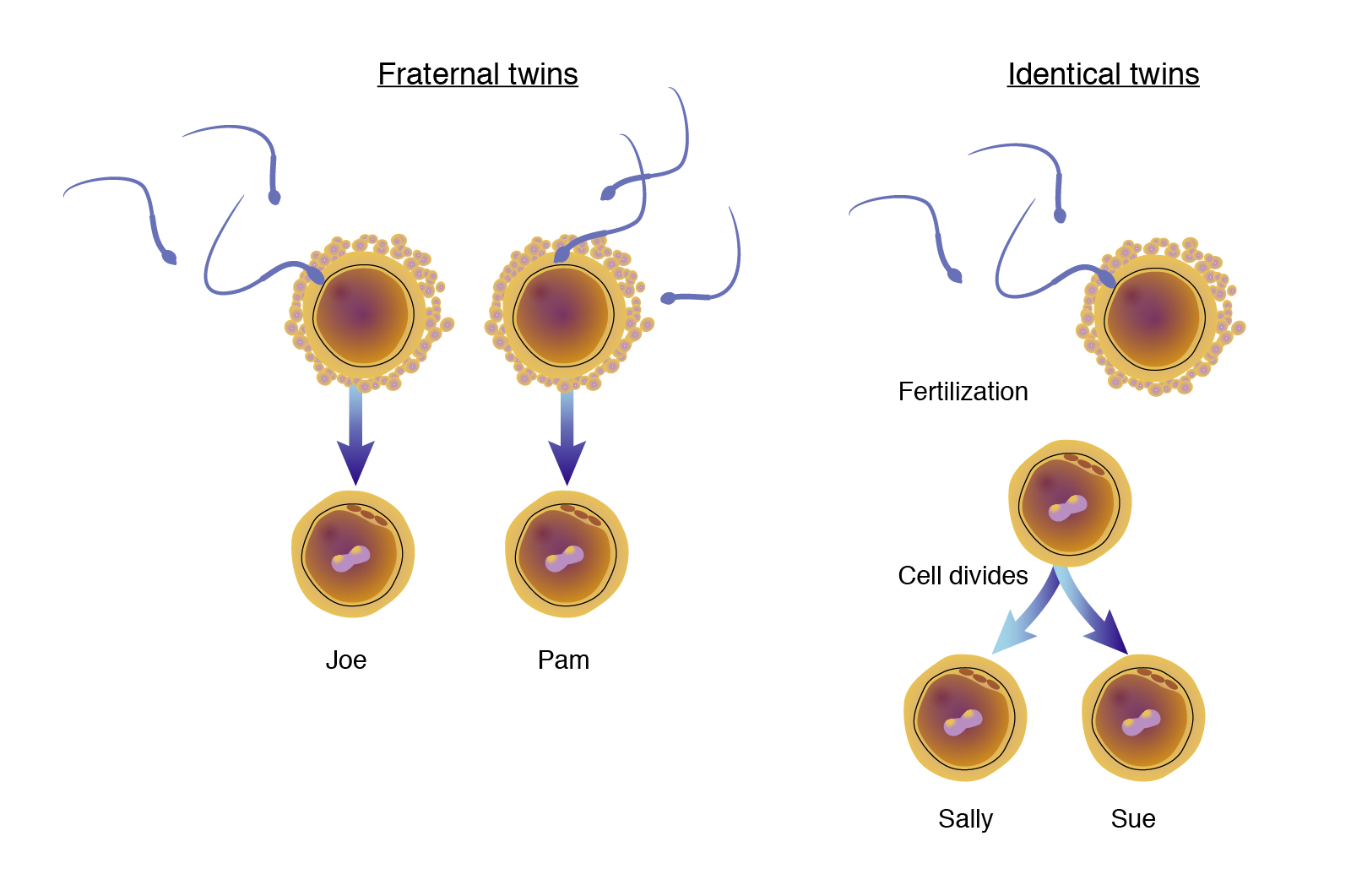 Identical twins are also known as monozygotic twins, and result from the fertilization of a single egg that splits in two. Identical twins share all of their genes and are always of the same sex.
In contrast, fraternal, or dizygotic, twins result from the fertilization of two separate eggs during the same pregnancy. They share half of their genes, just like any other siblings. Fraternal twins can be of the same or different sexes.
Singleton is the birth of only one child during a single delivery.